Surrey's Best Hog Roast Caterer
Welcome to the home of the finest place to come for a Hog Roast in Surrey. With years of experience in the world of bespoke hog roast catering there simply isn't anything we don't know about making your event the very best that it can be, whether its a hog roast in Weybridge, hog roast in Crawley or a hog roast in Epsom. From garden parties in the city through to lavish wedding ceremonies in the countryside which percolates through Surrey and its boroughs, our services are sure to tantalise the taste-buds. With a history such as ours, it is of little surprise that our services are becoming ever more in demand. From our outset many years ago, we always insisted on using the very finest ingredients when catering at the events of our clients from all over the Surrey area. By always adhering to our commitments to quality in terms of produce, we are able to bring food to the plates of our clients which restaurants cannot hope to touch.
Hog Roasts In Surrey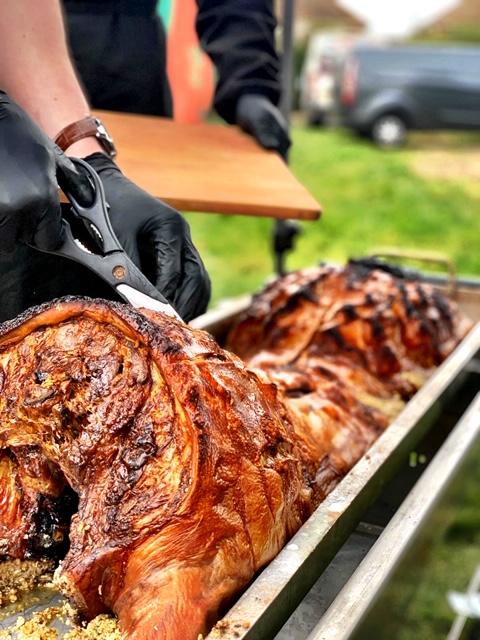 The hog roasting process is one that is ancient and steeped in history and folklore. Indeed, there is not an older method of preparing meat. In other aspects of our lives, changes occur through evolution and improvements are thus made. Our spit roasted food is a prime example of bucking this trend as the slow flame roasting process when combined with our exceptional ingredients makes for truly incredible eating indeed. When we began our hog and spit roasting event catering trade, the standard of hog roast machine was so poor that we initiated our own manufacturing program.
Today, our machines stand at the very forefront of hog and spit roast machine technology showing both our uncompromising attitude towards creating perfection, as well as our commitment to providing the best services possible. Thus, when it comes to booking your next hog roast catered event with us, feel free to choose absolutely any location you desire. Our machines rely only on what we bring along with us, so our clients have the true and tangible flexibility to have their event absolutely anywhere they wish.
Professional Hog Roast Services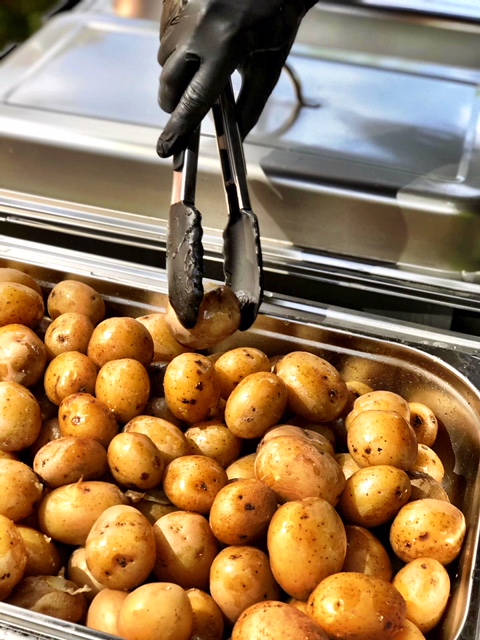 This level of commitment to flexibility is shown in no other hog and spit roast caterer however it is only one example of how our services vastly differ from those offered by other hog and spit roast caterers. Over our years in the trade, we have seen a huge amount of service providers come and go and it is nearly always through taking short cuts and lacking attention to detail. Our first love is the hog roast itself; which is why we go well beyond the call of duty at the events of our clients something which has ensured our rapid growth and repeat custom. So when it comes to booking an event this year, you really need look no further than Spitting Pig Surrey.
Exceptional food at great prices, along with class-leading service our vast range of catering services ensure that your event will be exceptional in every way possible. Spitting Pig Surrey have been operating for many years and in that time have built up a formidable reputation for catering hog roast and spit roast events from 20 people to 1000 people at a time. From the initial enquiry we endeavour to get a quote to you within 24 hours, and from this point on we are there to assist you in any way we keen to help co-ordinate your hog roast event be it a private party at your house, a corporate function, or a special occasion such as a Hog Roast Guildford wedding, christening or birthday.
Hog and Spit Roasts are an excellent way to cater for your special day be it for a birthday celebration, private party, wedding or corporate event. Our menus have been designed to offer excellent choice, flexibility and scalability for your occasion whilst always making sure the food is superb and great value for money. Our hog roast machines are made by our manufacturing arm and offer a variety of sizes to make sure we can always setup in a wide range of locations, Our machines are gas powered meaning we can cook indoors and outdoors and with a wide range of attachments available means that all types of meat can be cooked including chickens, beef, lamb, pork & BBQ food.
[peekaboo]
[peekaboo_content]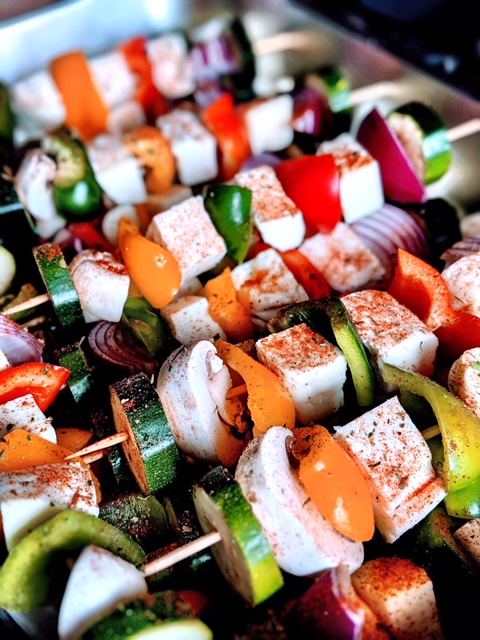 Our Menu 1 offers you the experience of spit-roast meals with an uncomplicated dining event at the lowest cost, without sacrificing on quality. Our professional and experienced staff will prepare your chosen meat and accompaniments using fresh ingredients. All food preparation will be carried out on-site to the highest of standards to ensure you and your guests can enjoy the event. Our hog roast machines have a glass panel through which you are able to watch the meat being cooked. There is nothing better for your guests to get their appetite up than watching a pig slowly turning getting golden brown and the smell of the crackling wafting through the air to get mouths watering.
There are two main ways of cooking a pig roast or lamb, the first a "Hog Roast" involves placing the animal in a custom built tray which is then placed inside our machine. The machines ends are sealed which effectively turns the machine into a hot hog roast oven, the two gas burners are turned on a low heat setting and your work is done. This is the easiest way of cooking a hog roast for the beginner as it does not require a motor, electricity or constant attention. At Hog Roast Surrey we say very little can go wrong and perfectly cooked crackling and meat is achieved every time.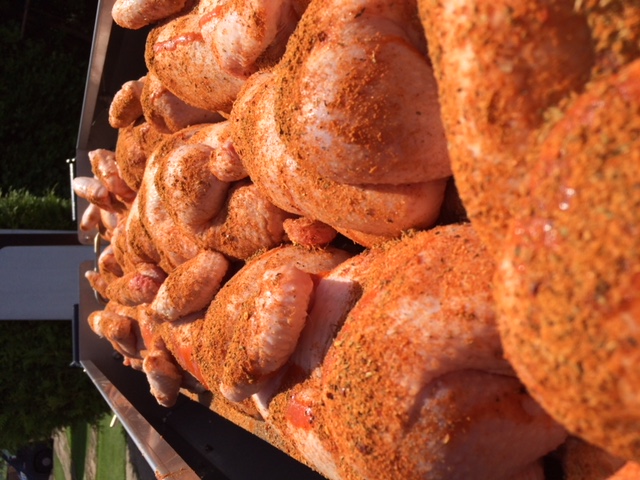 For those a little more adventurous we have a spit roast pig option, the animal is "spitted" on a pole which is then placed into the machine. An electric motor turns the spit and viewing through a glass fronted panel allows you to see the spit roasted meat cooking and turning. In general a pig will take around 5 hours to cook and a lamb 3.5 hours, we also have attachments to use if you would like to spit roast chicken up to 24 at once or sides of beef, spit roast turkey or indeed just about any type of meat.
The slow cooking process allows the full flavour of the meat to come through as well as keeping the meat extra moist. Our crackling technique and the ability with our hog roast machines to regulate the temperature allow for us to make perfect crackling each time and therefore the most sought after delicacy is never a disappointment.
Our Hog Roast Surrey teams will arrive on site a number of hours before your chosen serve time, we come completely self sufficient so a booking with us completely allows you to enjoy your evening with peace of mind. Our staff our fully trained in the art of handling, preparing, and cooking your meat and as service approaches will change into professional chefs whites and aprons to add to your occasion. We come to each event with our own gazebos, lights, serving tables, table cloths & utensils with our most basic menu options including quality baps, apple sauce and sage & onion stuffing.
[/peekaboo_content]