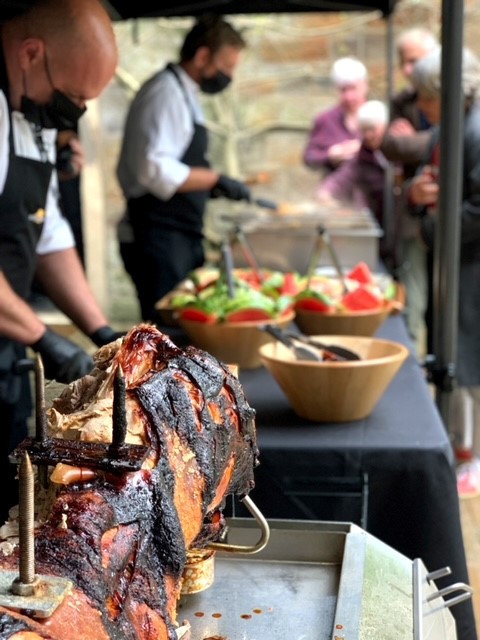 It's no secret that event planning can be stressful. With so many tasks to tick off the list, you may feel completely overwhelmed. When it comes to the catering – allow Hog Roast Addlestone to take charge. We are one of the UK's best hog roasting companies and have served customers up and down the country. We are known for our friendly, flexible approach which has meant that our customers return to us time and time again when they're in need of an expert caterer.
Hog Roast Addlestone dishes are like nothing you have ever tasted before. The succulent pig is slowly roasted over the spit to achieve that delicious crispy yet juicy texture that melts in the mouth. Once cooked to perfection, our chefs will carve and serve to your guests alongside a drizzle of our homemade apple sauce. While we cannot praise our hog roasts enough, we understand you may have other ideas when it comes to your preferred catering style. Perhaps you're a fan of chicken, beef, lamb, fish or duck? Don't worry – we can source your favourite meat from local suppliers and ensure your dish is exactly to your tastes.
We Have A Selection Of Menus At Hog Roast Addlestone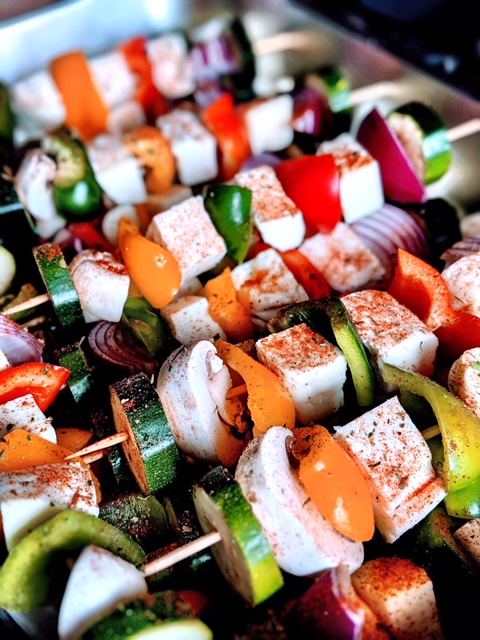 If some of your guests have specific dietary requirements, please do let us know. We aim to give everyone an enjoyable experience, therefore, we offer a selection of vegetarian and vegan meals including the likes of halloumi skewers and BBQ pulled jackfruit, as well as gluten-free dishes for those who are gluten intolerant. Even if you're not quite sure our menu quite tickles your fancy – don't rule us out. All of our meals are simply ideas; but you have the freedom to choose any type of dish for your guests. We are always eager to hear your vision and come up with a plan to meet your requirements.
Now that we've given you all of the elements as to how Hog Roast Addlestone can make your event extra special, we'd love to discuss our options with you in further detail. Get in touch with the team today!