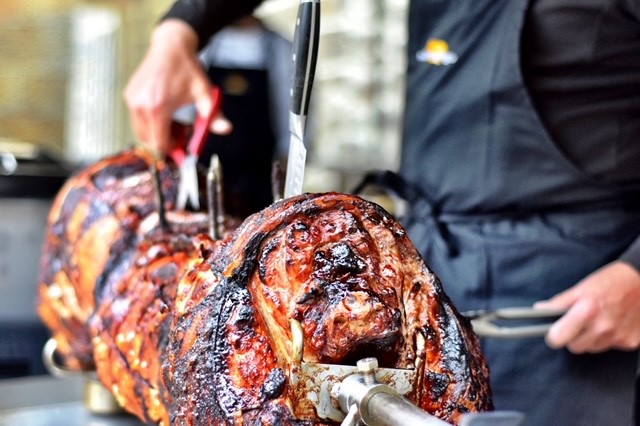 With an incredible range of roast specialities Hog Roast Cobham is a new exciting voice in the event catering market. For your events in the town of Cobham Hog Roast Cobham are providing an exquisite catered selection of quality roast meats and a hog roast dining experience that is more than just a fine meal. With a blend of tradition and modern culinary flair, our hog roast is created using a genuine spit roaster – a roasting utensil favoured in the early centuries of the Saxons wherein the hog roast would be provided for local festivals and celebratory events.
For us, that same enjoyment for events should still be found today which is precisely why we put so much effort into developing solutions for hog roasting on the road. The result of our work has meant many an event all across the UK has benefitted from a unique, stylish way to dine at events, and many more are still to come too! Why not join yourself with catering from Hog Roast Cobham at your next event.
We provide for any type of occasion, no matter its size or even budget: corporate functions, parties, weddings, community functions, festivals, Christmas nights, and more; with Hog Roast Cobham there is always a way for us to work our magic to your special day. With high quality meats and fresh ingredients sourced from top end local farms and vendors you can also be guaranteed a top quality meal bursting with flavour and brilliance!
Classic Cooking In Cobham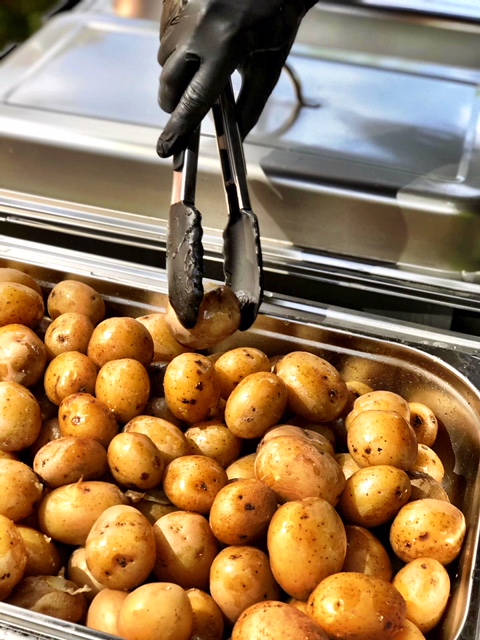 Our traditional hog roast is a winner for every event, but our services also come with a full complement of exquisite dishes to satisfy every taste. Boasting an extensive array of quality food items, Hog Roast Cobham can offer your event any combination of fantastic meat, vegetarian, vegan, and gluten-free dishes. Our bespoke dining services will allow you to pick the foods and services you want to match your event. Our team know all there is to about food and catering, so you can trust in us to help you craft a perfect event that really shouts you!
It's premium dining without the premium cost, so come get yours today with Hog Roast Cobham!