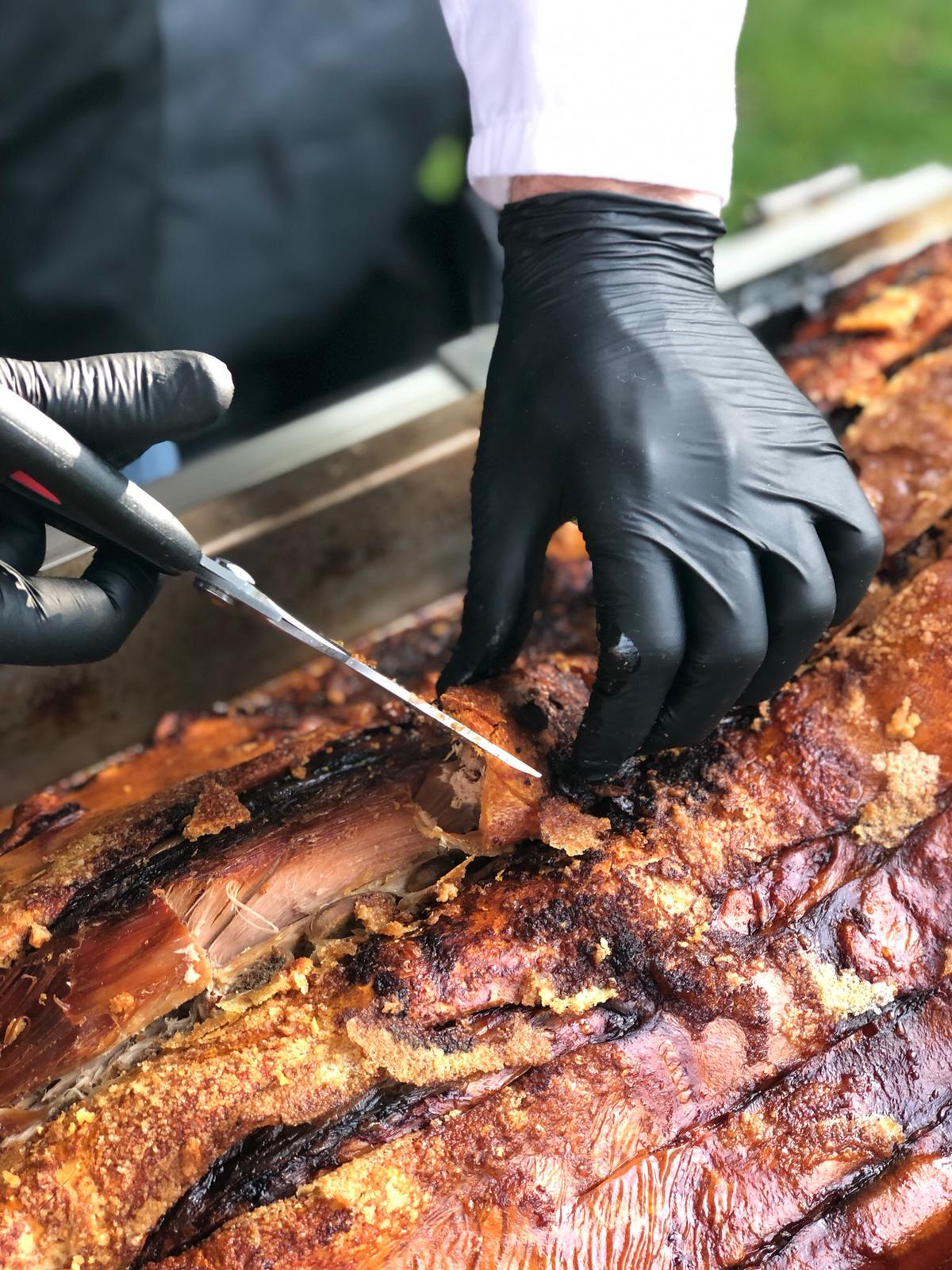 Hog Roast Guildford are a fine meat caterer providing a unique service of traditionally made roasted delicacies with a modern flair to events all throughout Guildford and Surrey. Our methods might be niche, but our capabilities are not as we work flexibly to any size of budget, and any size and type of event. Whether you're looking for fine dining at a wedding, corporate event, anniversary, small dinner party, birthday, festival or more, Hog Roast Guildford have you covered with our dazzling foods and services.
Our speciality comes in the form of the novel hog roast, made in the proper manner of traditional spit roasting, and made only with the highest quality meats from sourced from local vendors. In the hands of our expert chefs the spit roaster provides an exceptional roasting experience on top of a fascinating spectacle for your event as it cooks over hours throughout the day of your event, resulting in the most magnificent meat roast around.
For us event dining is all about making an event of the meal itself. That is why we were attracted to the hog roast as a staple dish in the first place. Its novelty and spectacular cooking style means that your event dining experience just has that extra bit of something more. Plus, for our money the traditional means of spit roasting actually results in a better dish too. As the spit turns the meat keeps its juices circulating throughout, ensuring a perfectly tender and juicy end result along with a crisp texturing around the skin for balance and flavour. It doesn't get much better than that!
Stylish Dining In Guildford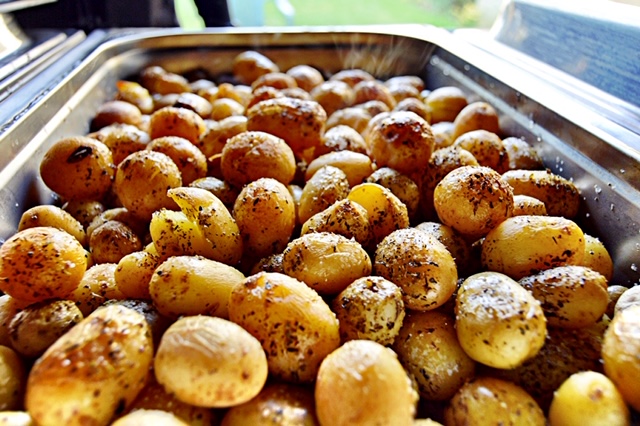 Hog Roast Guildford are purveyors of exceptional brilliance right throughout our service. We deliver bespoke dining for events so that you can dine the way you want to, with all manner of serving styles and foods to accommodate the day. Joining the staple pork roast is a vast range of quality salads, canapés, meaty sides, vegan dishes, vegetarian and gluten-free substitutes, all stocked with top quality in mind for a dining experience like no other.
It's time to dine in style, so call Hog Roast Guildford now for all your upcoming event catering needs!