Oxshott might very well be the hotbed for celebrity sightings in this prestigious Surrey borough, but now with the helping hand of Hog Roast Oxshott is also a hotbed for the very best event catering around. Hog Roast Oxshott is the catering company to call today for all of your event needs; we specialise in fine meat catering although we also provide many other options to work to your needs. Our speciality hog roast is a sight to behold at any event, adding a touch of novelty, traditionality, and wondrous spectacle to the day on top of simply sublime tastes. This older style of cooking has largely been lost, but thankfully Hog Roast Oxshott is here to thrust it back into the limelight to wow at your events!
We have a wonderfully friendly and expert team who are always more than happy to provide their masterful knowledge to your event. They will lovingly care over our centre-piece hog roast which is prepared long and fresh on the day so that our exquisite meat gets to that exact fine taste that we have become famous for, while also serving out sides and drinks to guests on arrival, or dishing up buffet plates ready for eating. Our spit roast is assured to be talk of any event, not just for its taste but also in its spectacle just to merely be watched being made – it's slow roasting and incredible smell will have you ready to dive into our hand-pulled pork rolls, full roast plates, and more!
High Quality Catering For Oxshott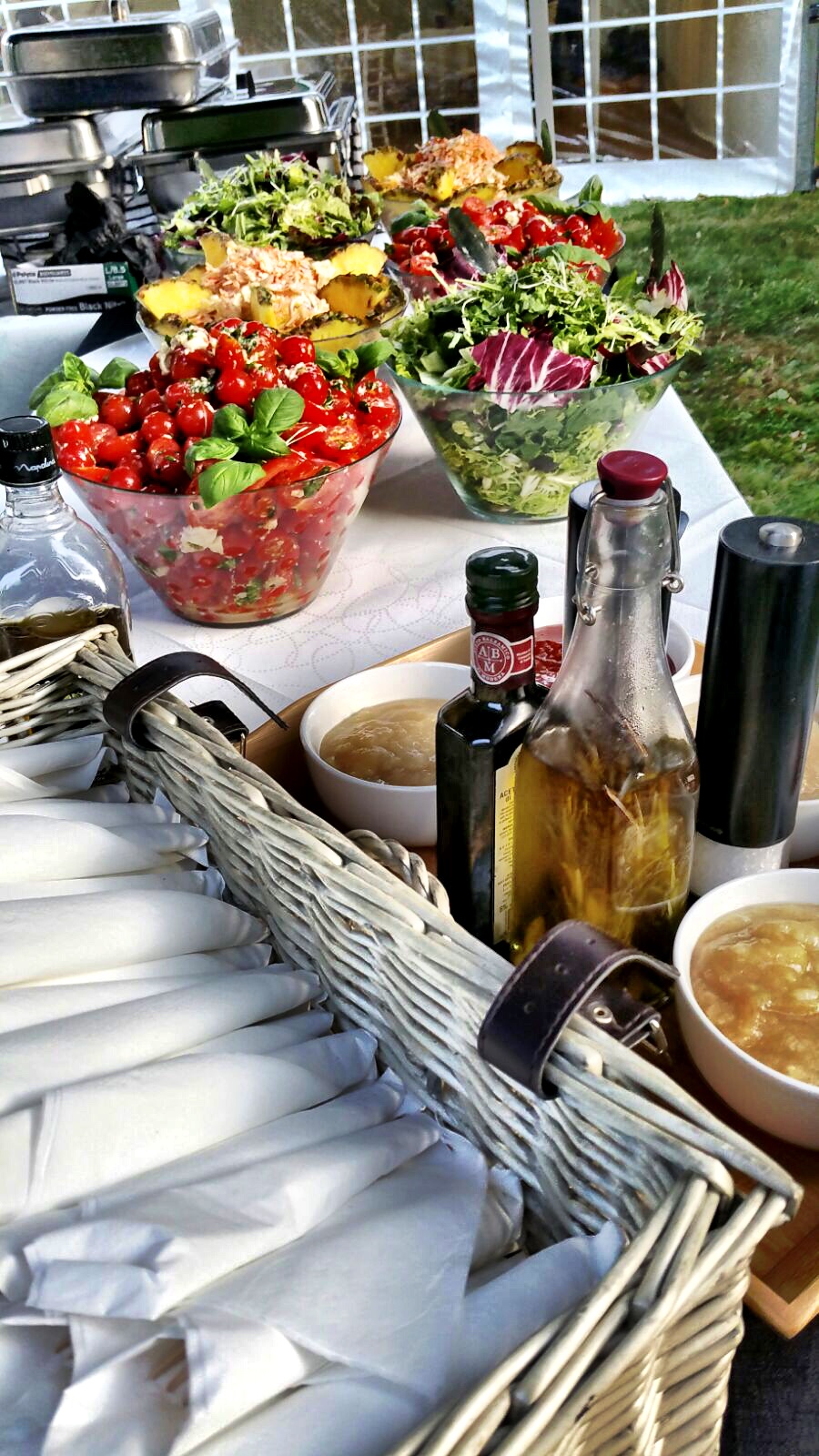 Our locally produced food comes in many forms to meet the demands of any event. We always highly recommend our centre-piece hog roast, but if you feel like something different we'll get that to you too! With plenty of meat, vegetarian, vegan, and gluten-free options you and your guests are most assuredly spoiled for choice since every set-menu and buffet option comes at the same guaranteed high quality. Our service and menu packages cater to all types of events. Weddings, corporate catering, private parties – we do it all! You need only let us know a little about the event and we'll get to crafting your perfect dining day.
So don't delay, choose Hog Roast Oxshott for any future events you're planning now!