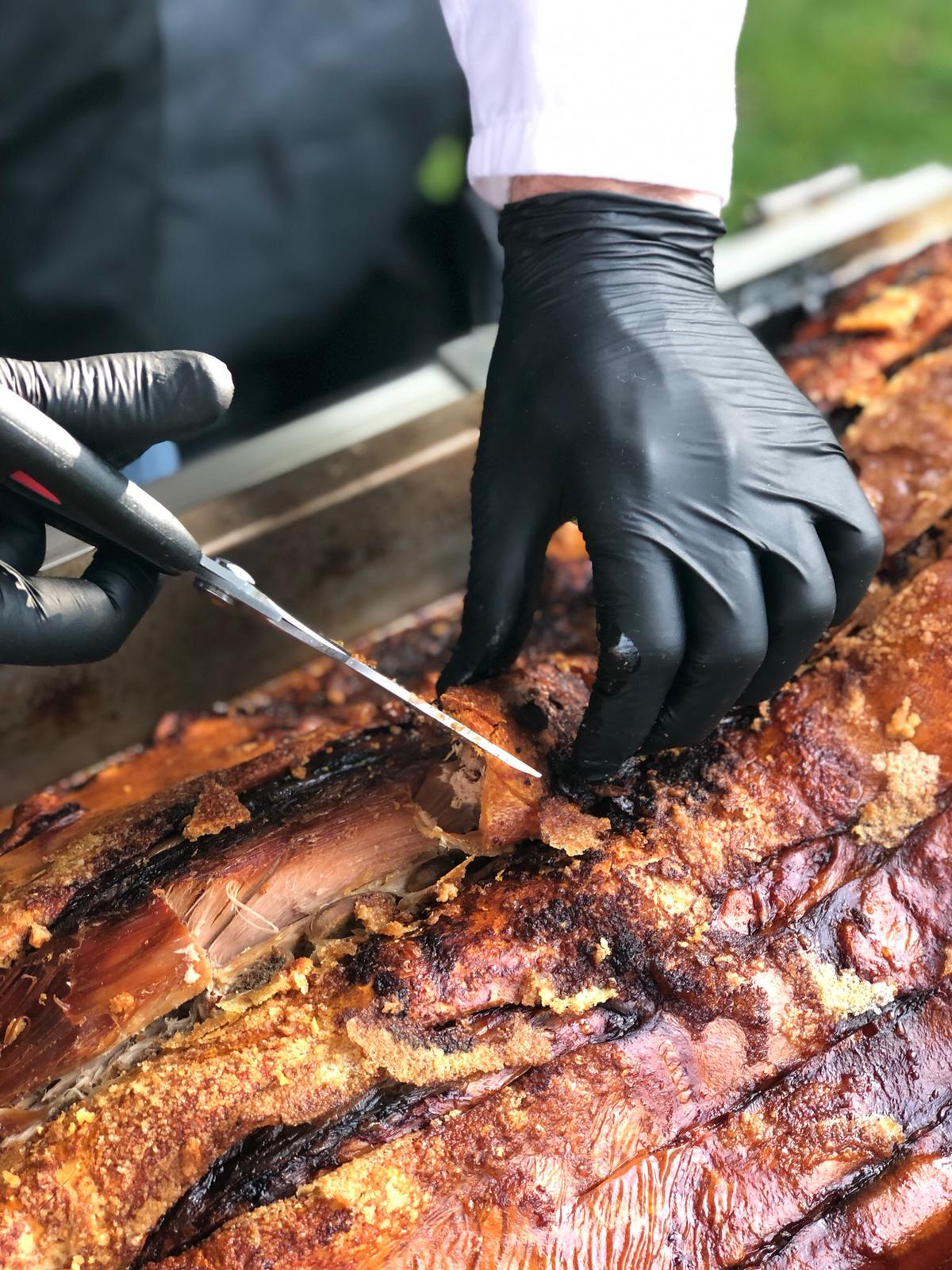 Need the finest dining available to events in all of Britain. Marking a special life moment with a large event in Oxted and need an exceptional way to not only feed your many guests, but also to suitably impress them too? Then Hog Roast Oxted is the catering company to call today for all of your event dining needs. We here at the nation's premier hog roast caterer specialise in fine meat dining and stylish hog roast services.
Our speciality hog roast is a sight to behold at any event, adding a touch of novelty, traditionality, and wondrous spectacle to the day on top of simply sublime tastes. Our spit roast is assured to be talk of any event, not just for its taste but also in its spectacle just to merely be watched being made. This older style of cooking has largely been lost, but thankfully Hog Roast Oxted is here to thrust it back into the limelight to wow at your events!
We have a wonderfully friendly and expert team who are always more than happy to provide their masterful knowledge to your event. They will lovingly care over our centre-piece hog roast which is prepared long and fresh on the day so that our exquisite meat gets to that exact fine taste that we have become famous for, while also serving out sides and drinks to guests on arrival, or dishing up buffet plates ready for eating.
High Quality Catering For Oxted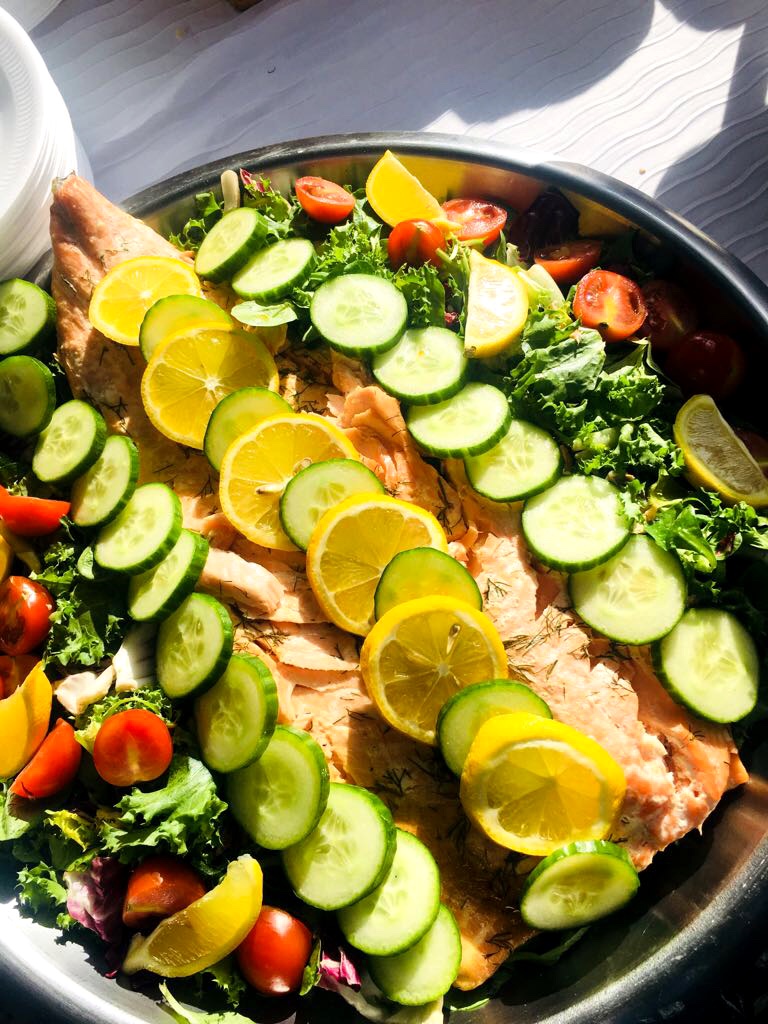 Our locally produced food comes in many forms to meet the demands of any event. You can look through our site to get an idea of just some of the wonderful menu packages and service options that we have available to your events – no matter what the occasion is! With plenty of meat, vegetarian, vegan, and gluten-free options you can customise a perfect menu that suits your tastes and comes in at a cost that is comfortable to you as well. Get top level dining made for your event without breaking the bank at Hog Roast Oxted and enjoy a wonderful day of dining without stressing over a high bill!
Simply call today without delay you too will soon have the best of Hog Roast Oxted knocking on your event with the best meats and foods in tow.