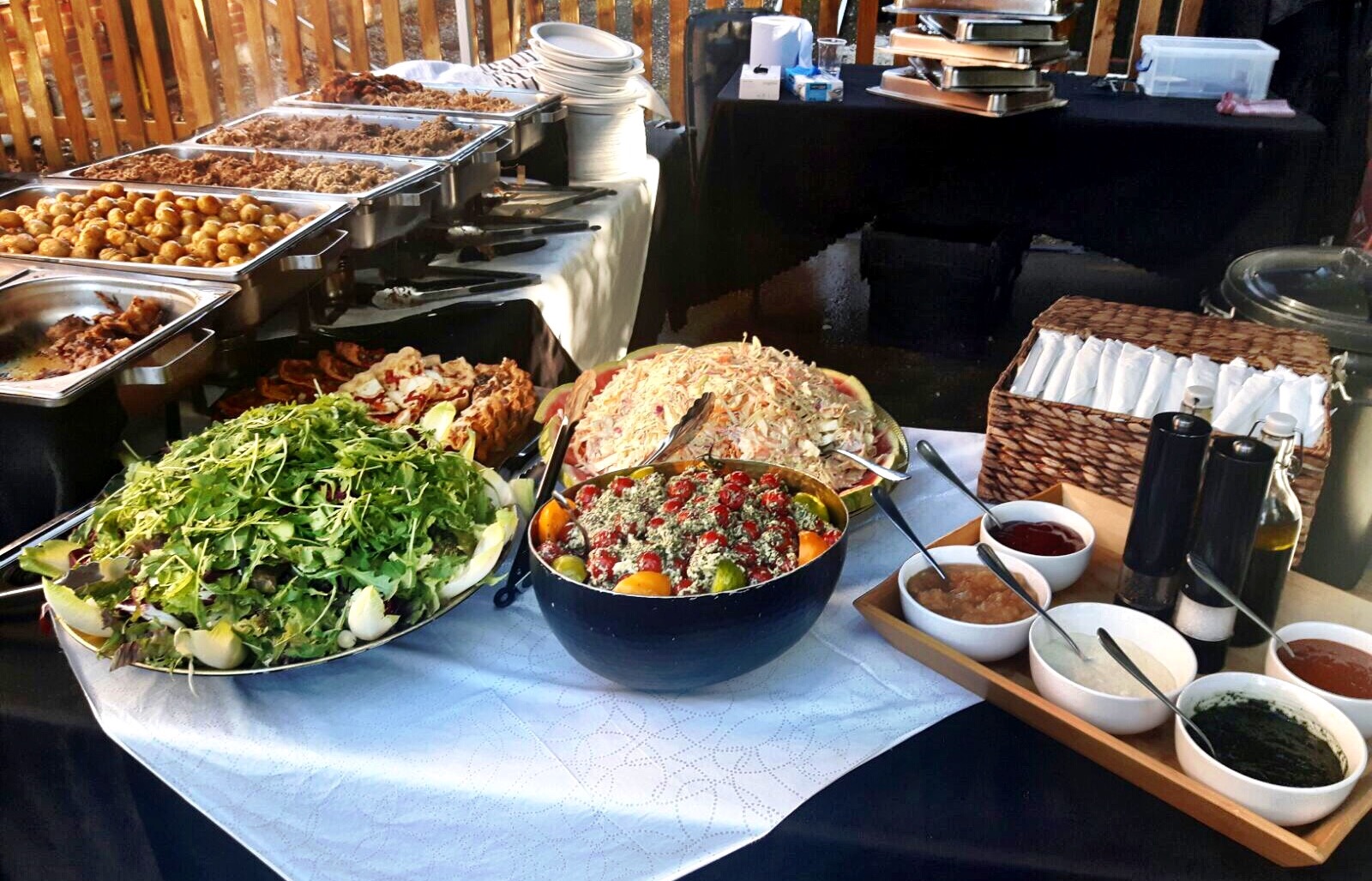 You may already know that Surrey's St George's Hill was this country's first gated community, built early last century specifically to attract rich and famous buyers. Some of the most recent residents are millionaire entrepreneurs while others are household names of the past and present, including celebrities such as Peter Crouch, Ronnie Wood, Chris Tarrant, Eamonn Holmes and his wife Ruth Langsford and even two of the Beatles.
In the past, both John Lennon and Ringo Starr lived here, and one of the many magnificent properties here famously has a ballroom that turns into a swimming pool, so there will be many stories for residents to talk about in and around this exclusive, private community. As well as supplying hog and spit roasts within the St George's Hill estate, to both famous and not-so-famous residents, we also provide them nearby, so you'll see us catering all over Weybridge and in surrounding towns, villages and other private communities in Surrey.
Across these 964 acres in St George's Hill itself, we have plenty of long-term customers who love us to cater for them Spitting Pig-style, some who also hire our hog roast machines to have a DIY and even some who have bought our equipment to cook at home with. When it comes to catering parties and events, it's a popular request for us to provide the food at private homes in St George's Hill, especially in the residents' enormous back gardens. With house prices averaging in the millions here, the back gardens are often the size of several houses, so there's plenty of room for us to spread out and cook a feast. There's actually a local law that says each house here has to have at least an acre of land and that the house itself cannot be bigger than a fifth of the plot, which means that we sometimes cater for several hundred guests when needed!
Best Hog Roasts In St Georges Hill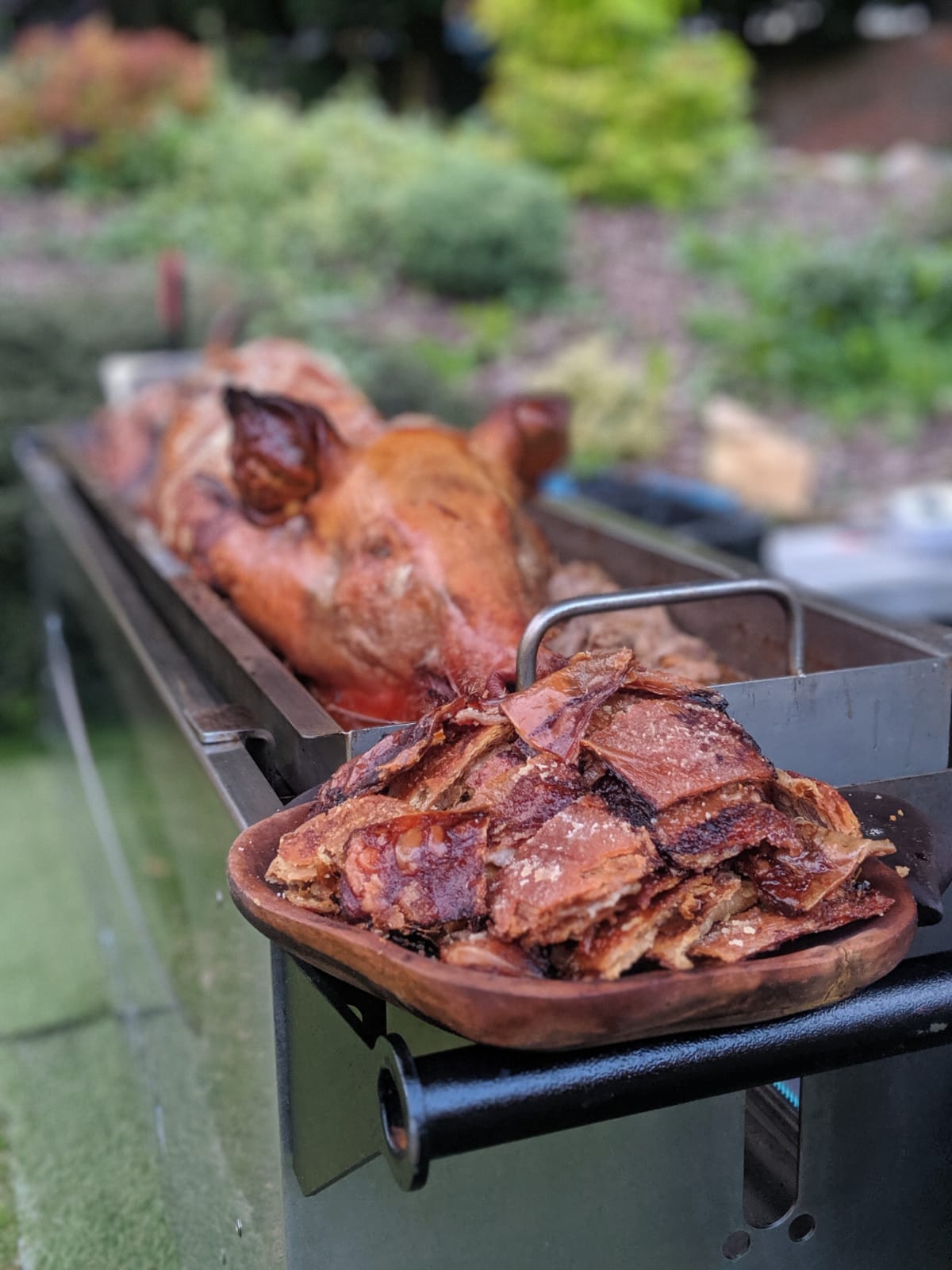 We've catered many birthday parties, wedding receptions, christenings, bridal showers, baby showers and much more at St George's Hill and close by. As well as private events like these at home, often the residents will host corporate functions at home, too, where we provide many different kinds of food. Whatever kind of event we cater, we can actually provide much more than you may think, so you could have a spit-roasted bird, spring lamb or sirloin roast beef or a trusty old hog roast, of course (all cooked from fresh on-site, right in front of you) and we can bring along gourmet foods or posh canapés if required, as well as any starters and desserts. We also offer a huge variety of accompaniments and sides to choose from, and we have lots of experience catering for additional dietary requirements – from vegetarian to vegan, dairy-free to gluten-free – so whatever your specific requirements for your party or event, we can cater to your needs.
We also cater for customers of some of the private sports clubs here, so it's not unknown for a hog roast or spit roast to follow a golf or tennis game. In the chilly winter months in Surrey, there can be nothing better than an outdoor hog roast that warms you up from the inside out, and even in the warmer months, our hog roasts are a real comfort food that can't be beaten.
St George's Hill is such a gorgeous and fantastic place to live in, so it makes sense that gorgeous and fantastic food would be popular here, and that's why the Spitting Pig is a hugely popular choice for residents here as well as nearby! If you're thinking of hiring catering for your St George's Hill occasion, or even elsewhere in Surrey, give us a call and ask how we can help you make it a spectacular affair with a centrepiece hog roast or anything else that tickles your fancy – as we can provide just about any quality food that you can think of.