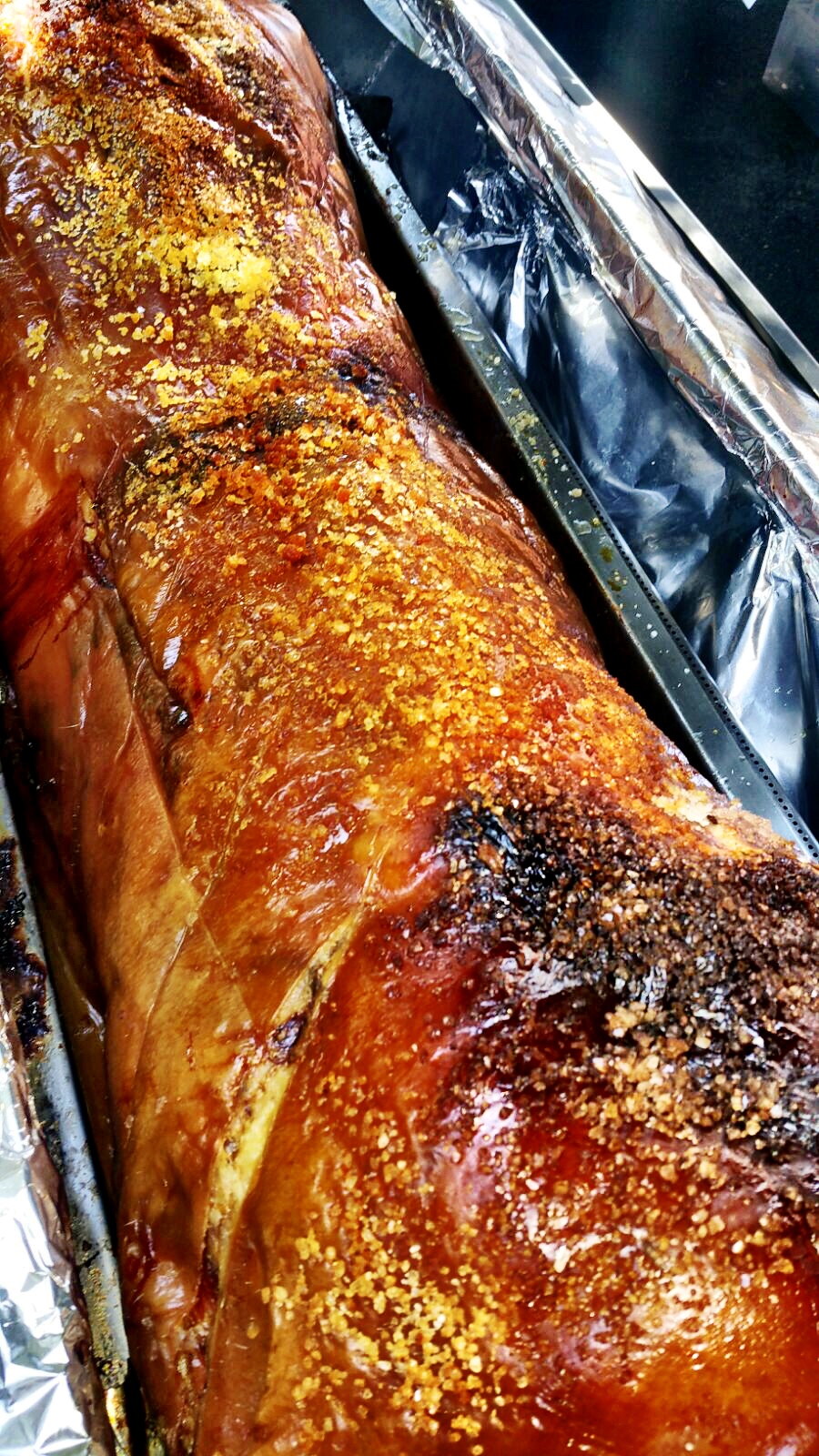 Back in the 11th Century, after the Norman invasion, William the Conqueror sent his officials round the country to work out how much all his land was worth and how much tax he should be paid. Reigate was reckoned at having grazing worth a whopping 183 hogs. Here at hog roast Reigate our pigs take an average of six hours to cook, so between them Reigate's hogs would have taken 1098 hours – that's over 45 days!
That's allowing, of course, for our modern cooking methods. Our roasts are cooked by gas fired burners, rather than hand-turned over an open fire. Using historical cooking methods probably took much longer.
The Normans also left Reigate with a castle, and the family who owned it insisted on building the town around the gate which shapes Reigate today. Little of the castle still exists, but the grounds are a public garden and there is the Baron's Cave underneath it – part of a network of old sandstone mines that are sometimes open to the public. It's a real pick-and-mix of history here, with Neolithic flint mines alongside a Bronze Age settlement, Roman remains, and historic windmills.
It's these unusual quirks that make us love cooking our roasts in Reigate. It's great to hear our customers chatting about the fantastic day they've had, while we make it even better with the hog roast Reigate food. Because we have a large selection of options available, it's possible to cater for everyone. Don't like pork? How about chicken instead? Or lamb? We even bring something for the vegetarians.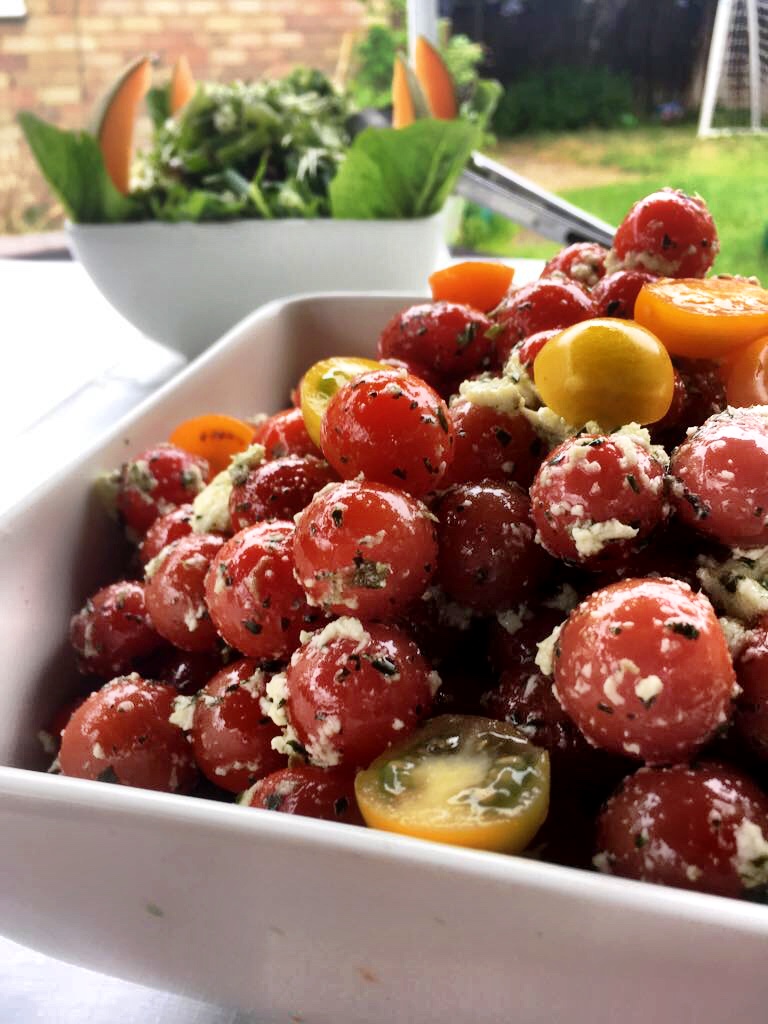 We cater for all kinds of events. We recently catered at a private house party for 60 guests where the main was pork as it is at so many of the events we cater at. As the aromas of the pig wafted through the air the guests were served antipasti platters as a starter which seemed to go down extremely well. We expect this of our food. The time came to carve the pig, much to the delight of the party goers who licked their lips in anticipation; ready to chow down on some succulent pig! Once all of the guests had finished, me and my team began to clear up all the rubbing and simply packed up and left the guests to party way into the night; leaving any leftovers for the guests of course.
We also provide the tableware. Proper cutlery and plates are available for a sit-down meal, or paper plates and disposable knives and forks for a buffet – even just napkins if you want a barbeque-style gathering. Of course, if you wanted you could visit Dish Ceramics Studio and make your own to bring instead!
Best Hog Roasts In Reigate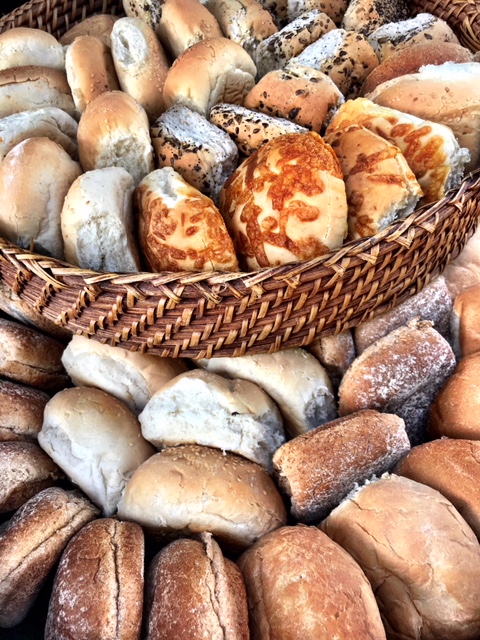 Speaking of bringing your own, you can bring as much or as little as you like. We can provide the full works – the roast, salad, potatoes, even burgers – or just the pig to go alongside your own food. We can even provide dessert, although you may not need it if you take a family trip to Chocolart first – their chocolate-making courses could see you bringing a very special dessert of your own!
That's why it's great to cook in Reigate. There is such an unusual selection of things to do and see here that the locals really appreciate things that are a bit out of left field – like hog roasts at special occasions to make the day that bit more memorable. There's nothing like the sight of a whole hog roast Reigate pig ready to be carved by the chef, or the novelty of having a roast dinner in a bun. Our succulent meat comes with the options of apple sauce and stuffing (or other traditional accompaniments if you're not having pork), all in a soft roll.
That's why we think that, whether you go to a pub, a party, or an organised event, you'll always remember Reigate.