If you are gearing up to hosting an outdoor event in Staines, you will no doubt be busy working your way through your long do to list. If you would like to put a big tick next to the catering and take the stress out of organising the food, all you need to do is hire Hog Roast Staines to take care of it all for you.
We offer polished and professional outdoor event catering for any occasion, along with the best hog roasts in Staines for any number of people. We will provide a complete catering package with every detail handled by us, so you can feel confident that the food for your event is in the hands of very experienced and dedicated mobile catering professionals.
We have demonstrated time and time again that hog roast catering is not something that should be confined to the countryside, nor a dining option that is only suitable for more informal events. Our flexible menus offer satisfying outdoor dining solutions for all tastes and occasions, and we continually adapt our food and service style to suit the individual requirements and expectations of each client we cater for.
Superior Hog Roast Catering For Your Staines Event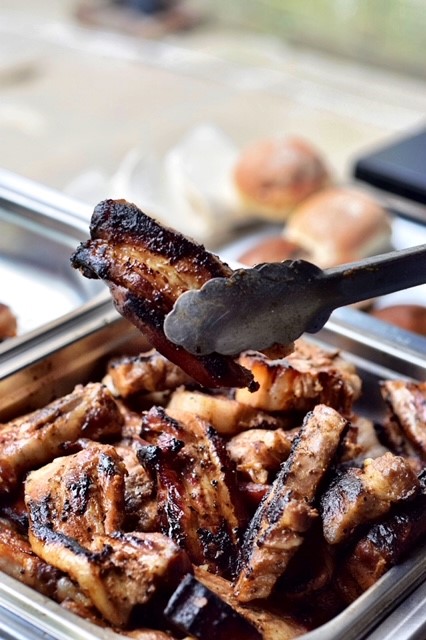 Whatever occasion you require catering for in the busy Surrey market town of Staines, you can rest assured that Hog Roast Staines will be able to offer you a creative and perfectly put together menu that hits your brief, delights your guests and meets your budgetary requirements.
Our gourmet hog roasts are fantastic on their own or as part of a more varied spread. We offer buffets, barbecues, party platters and 3-course meals with a more formal feel. We supply bespoke catering packages for wedding receptions, corporate hospitality and private parties in the Staines area, with plenty of scope to cater for many other types of events too, from large public gatherings to smaller private functions. All our menus come with plenty of delicious alternatives to our hog roasts if required, including different meats, and vegetarian and vegan food.
If you want an impressive hog roast catering package for your Staines event, and hassle-free mobile dining for any occasion, please get with Hog Roast Staines and we will take it from there!