At Hog Roast Shepperton, we can cater for all kinds of entertainment events, ranging from concerts, film nights, sports matches, and much more! Providing catering is a great way to celebrate your event, and our team has plenty of delicious menus that are sure to go down a treat. Here is what you can expect when you book in with our team today…
In July, Hog Roast Shepperton catered for a great event that was hosted because the 'Collecting Addicts' podcast was hosting its first live episode. The podcast hosts Edward Lovett and Chris Harris talked plenty about cars, specifically convertibles and BMWs, in front of a live audience, with 80 guests in attendance. Alongside the podcast, our catering manager Darren was hired to provide a classic hog roast for the guests, which was sure to create the perfect evening of entertainment.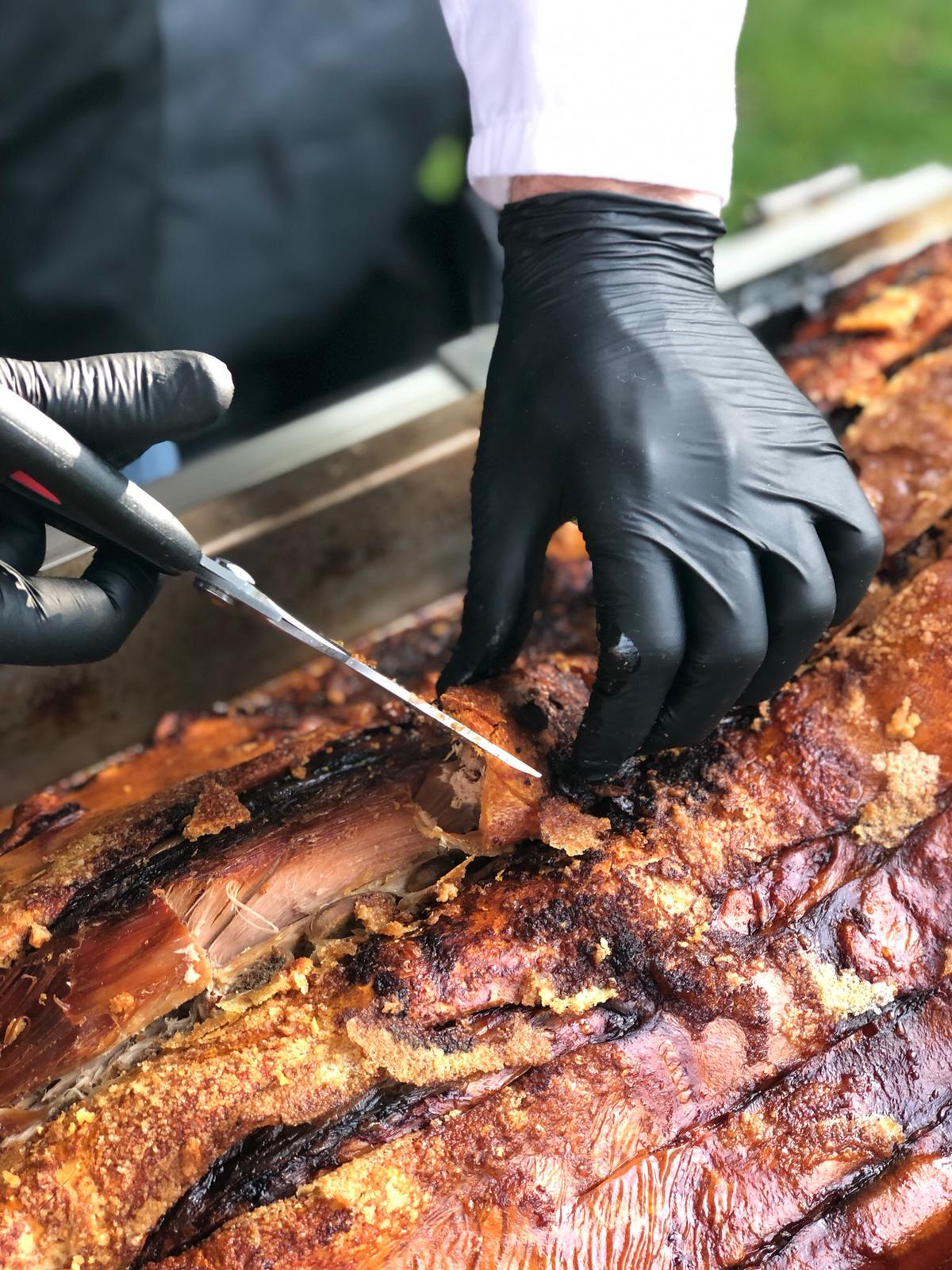 For the menu, the Hog Roast Shepperton team provided a delicious slow-roasted hog, which was cooked to perfection on-site, at Sorrels House. Once the pork was cooked to perfection, it was expertly carved and served in fresh bread rolls, alongside sage and onion stuffing, homemade applesauce, and crispy crackling. For meat-free guests, we also provided BBQ pulled jackfruit, which is a tasty and nutritious meat alternative. Additionally, we served a selection of side dishes, including a fresh green leaf salad, and gourmet crunchy coleslaw. The menu had plenty of dishes for every guest to enjoy and our buffet serving style meant that everyone was able to create a delicious meal from what we had to offer. we served the menu on wooden bamboo crockery and cutlery, as this was the ideal level of formality for this particular event. Our catering was a great addition to the event and the Hog Roast Shepperton team enjoyed getting to listen to a live recording of such a great podcast!
To find out which of our 7 catering packages is right for you, simply let us know your party size, date, and location and we can do the rest. We hope to hear from you soon!