This wedding season has been busier than we've ever seen before, meaning Hog Roast Chiddingfold has been wholly immersed in bringing the dreams of couples all across Surrey to life. Our mission? To create memorable wedding experiences with our delectable dishes and personable attitude. But amidst the wedding whirlwind, a special and unique occasion recently graced our path: a vow renewal. A celebration that, while less frequently witnessed, holds no less significance than its initial counterpart.
The stage was set for a heart warming celebration of love's endurance as Scott and Allison commemorated their 40th wedding anniversary by renewing their vows. Choosing to reaffirm their commitment in a serene countryside setting was a testament to their lasting love and shared passion for the outdoors.
With nature and 80 guests as their witnesses, the couple decided to celebrate under the shelter of a tipi tent, its ambience illuminated by the warm glow of string lights. Rustic wooden tables and chairs completed the decor, offering an inviting space for their friends and family to gather.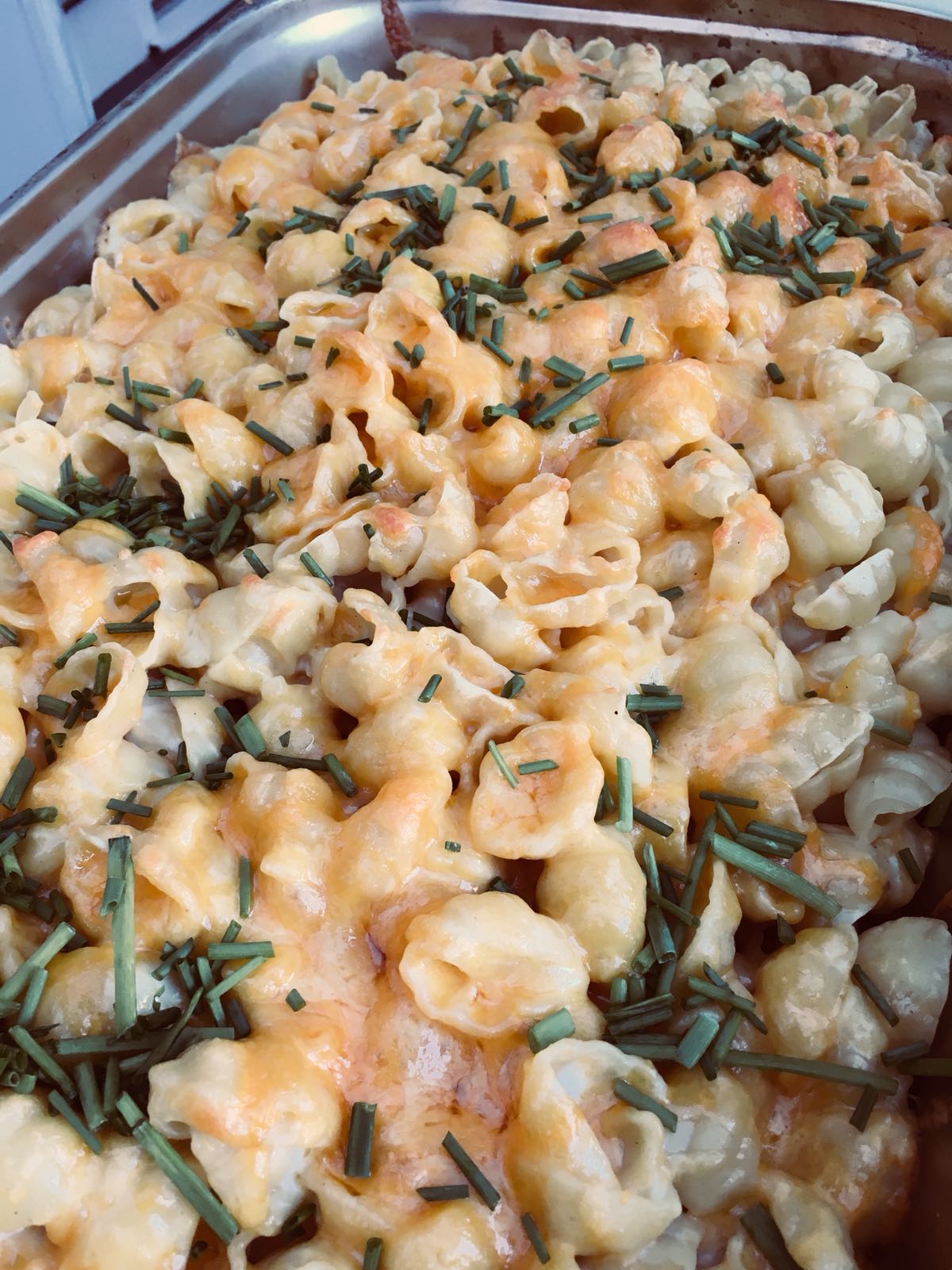 Hog Roast Chiddingfold's culinary magic complemented this special affair. Our Southern Slow Roast Menu, a rustic favourite, elevated the celebration with its mouth watering goods. Embracing the heart and soul of comfort food, the buffet featured succulent BBQ pork butt, tender Texan 24-hour beef brisket, fall-off-the-bone Louisiana sticky pork ribs and vegan-friendly BBQ-pulled jackfruit rolls. Complementing these tantalising mains were indulgent sides like mac and cheese, a medley of mixed sweet potato and regular fries, and our hearty homemade coleslaw. The flavours resonated with the essence of the day, and offered something delicious for everyone to sink their teeth into.
The feast ended with a naked cake, elegantly decorated with a selection of fresh summer fruits. After the couple made the first cut, an old tradition said to bring luck to the happy couple, our dedicated team stepped in, slicing and serving the cake with care, accompanied by dollops of cream and an assortment of succulent berries.
Scott and Allison couldn't have been happier with how their big day played out and have expressed deep gratitude and thanks to Hog Roast Chiddingfold and catering manager, Shaun, for ensuring everything ran smoothly.