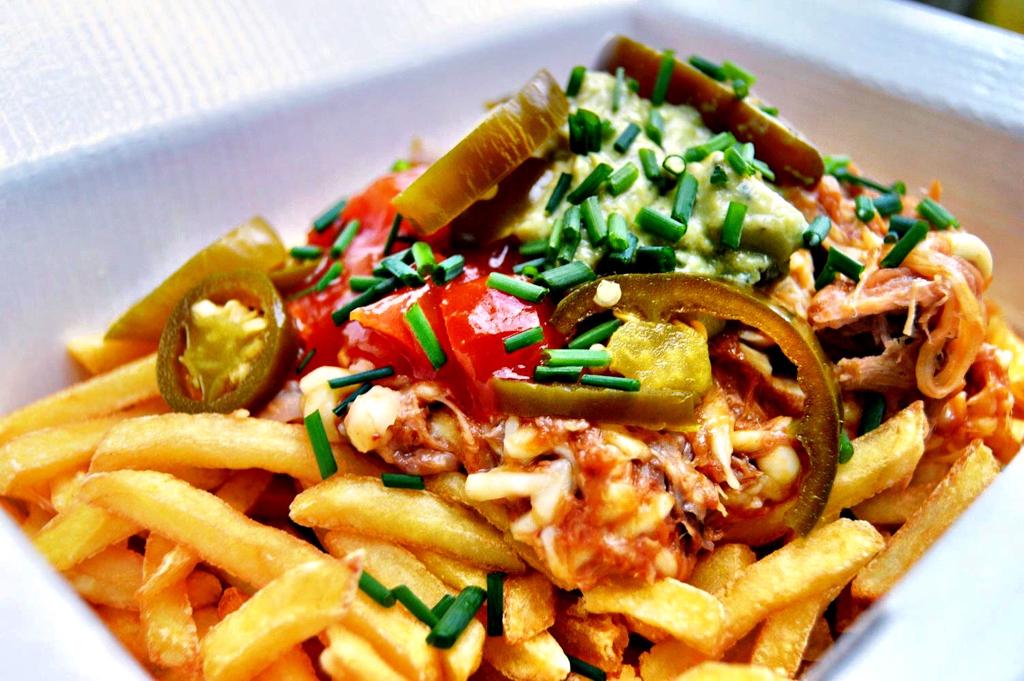 Welcoming a new addition to the family is a momentous occasion, and what better way to celebrate than with a baby shower filled with love, laughter, and delicious food?
First-time parents Kev and Alice recently had the pleasure of hosting a baby shower to celebrate the impending arrival of their baby girl, who is due next month. With last-minute baby preparations keeping them occupied, they wisely turned to Hog Roast Albury to handle the catering, which ensured a memorable and stress-free celebration.
Our dedicated catering manager, Shaun, stepped in to assist Kev and Alice at every turn, making the entire experience seamless and worry-free. From menu selection to execution, Shaun was there to ensure that the couple's vision for the baby shower was brought to life.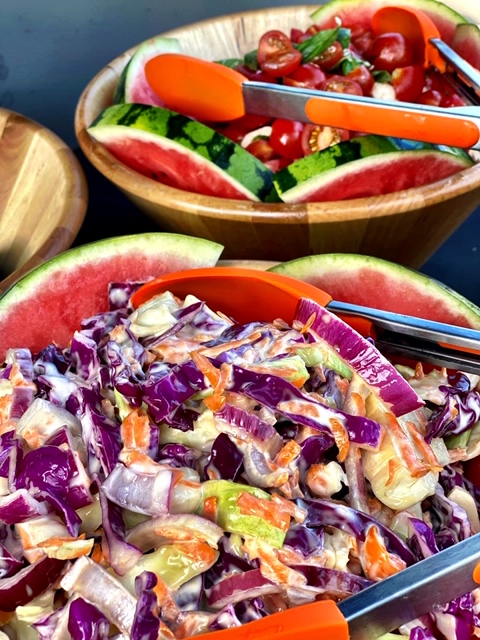 To cater to the diverse tastes of their guests, Kev and Alice chose our Southern Slow Roast Menu, a crowd-pleaser that offers something for everyone. The menu featured a delectable array of Southern-inspired delights, starting with BBQ pork butt, a beloved slow-cooked favourite that practically melts in your mouth, fall-off-the-bone Louisiana sticky pork ribs and Cajun-spiced whole roast chickens that were bursting with flavour. There was also a meat-free option of BBQ-pulled jackfruit rolls, dressed in crunchy 'slaw for veggie/vegan guests.
The main dishes were complemented by mouth-watering sides, including Hog Roast Albury's rich and creamy mac and cheese, tasty potato salad, and a generous portion of mixed fries that added an extra layer of delight to the menu.
The result was a culinary masterpiece that left Kev, Alice, and their guests utterly impressed. The delicious and hearty feast brought smiles to everyone's faces and created the perfect atmosphere for celebrating the soon-to-arrive bundle of joy.
As Kev and Alice revelled in the excitement of their baby shower, they couldn't have been happier with their decision to entrust Hog Roast Albury with their catering needs. The Southern Slow Roast Menu, expertly executed by our team, not only satisfied their taste buds but also gave the group something extra to bond over.
At Hog Roast Albury, we take immense pride in being a part of cherished moments like these, and we're delighted to have played a role in Kev and Alice's baby shower celebration. It's a reminder that good food has the power to bring people together and make precious moments even sweeter.
Congratulations to Kev and Alice as they eagerly await the arrival of their little one!